A billion dollar healthcare system is worthless without proper hygiene.
With the ever-increasing global presence of hospital superbugs, the havoc wrecked by MRSA, Clostridium difficile & various strains of bacteria, viruses, parasites, and fungi, good hygiene becomes as vital to saving lives as the medicines and surgeries used to treat illnesses.
Resysten is currently used in hospitals, healthcare clinics, care homes, GP surgeries, dentists, and ambulances across Europe.
In a recent test against MRSA, UK university professors stated that:
"Based upon our academic experience in the area 20 years (working with photocatalytic materials for disinfection applications), a coating demonstrating inactivation of a high loading of a clinically relevant pathogen, assessed by the ISO standard method following exposure to basic laboratory lighting, is considered to be highly biocidal.

The Resysten system is perhaps one of the most active biocidal photocatalytic coatings we have worked with to date."
Tests carried out by Dr Patrick Dunlop, Dr Nigel Ternan, and Dr Bill Snelling.
Due to Resysten's broad spectrum disinfecting capabilities, it is highly suitable for the healthcare industry where viruses and bacteria are prevalent. Our clients range from hospitals to senior care homes where contaminations are an ongoing threat.
…LOWER THE RISK OF INFECTIONS
Provides an effective disinfectant solution against antibiotic-resistant pathogens that lead to hospital superbug outbreaks of MRSA and C-DIFF in medical facilities.
…MAINTAIN HYGIENE IN THE MOST CHALLENGING AREAS
Proven effective in highly contaminated areas, such as operating rooms, waiting areas, exam and patient rooms.
Ultimate 24/7 line of critical defense against nosocomial infections
One time application, up to 12 months effectiveness
Less chemicals sprayed, less C02 due to less shipping, less plastic container usage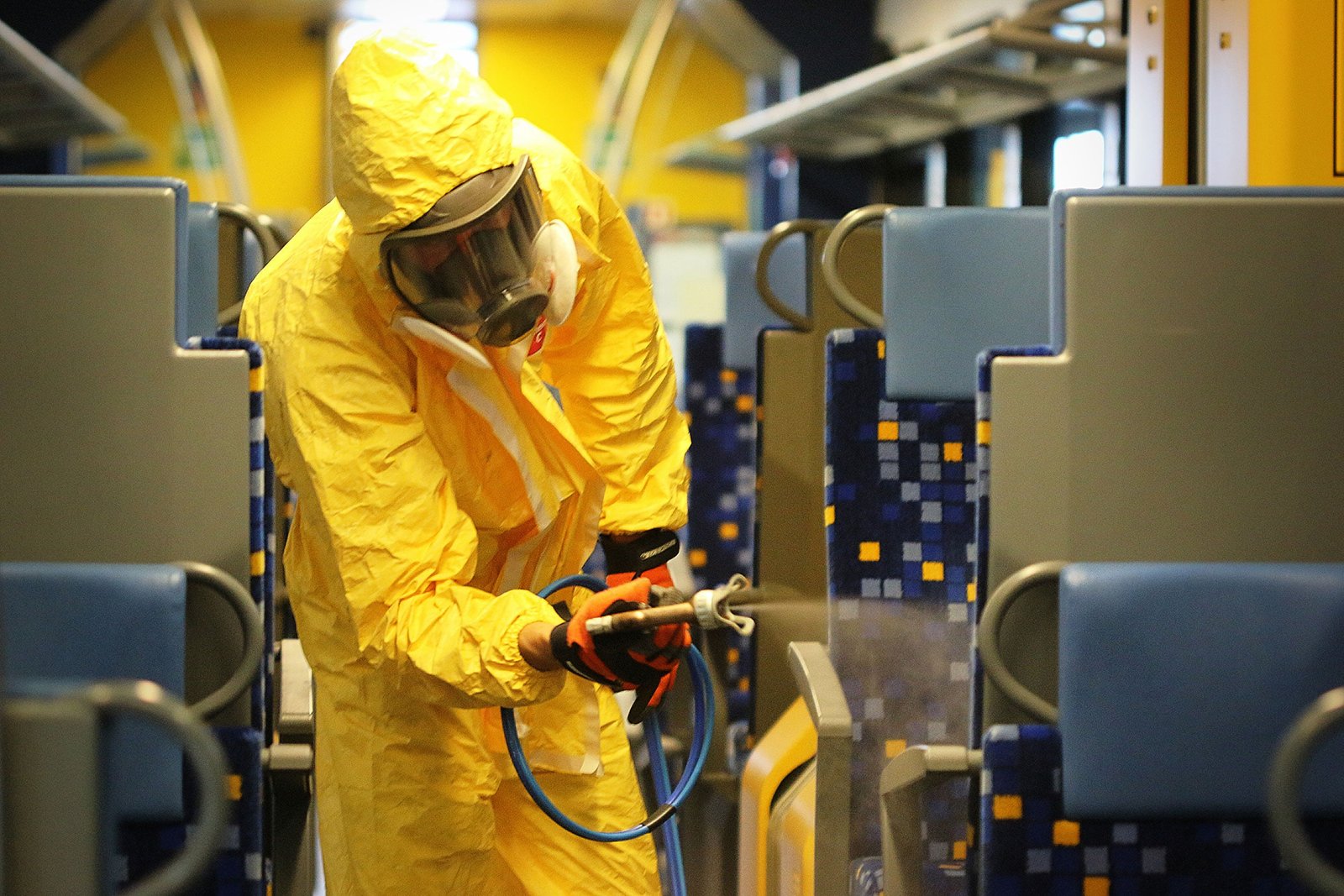 Professional
Hygiene
Service
At Resysten we deploy professionally certified applicators to ensure the protective coating achieves the highest level of hygienic effects and durability.
Resysten provides continuous disinfection for up to 12 months from just one application on any type of surface, ensuring pathogens do not have a place to survive, grow or lead to bacterial or viral outbreaks. Classified as a PT2 disinfectant by EU authorities, Resysten is used in various sectors where hygiene is critical.
With offices in Asia, north America and Europe, get in touch with us at Resysten International
UNITED KINGDOM
0040744873340
71-75 Shelton Street,
Covent garden,
London WC2H 9JQ, UK
MACAU
0040744873340
71-75 Shelton Street,
Covent garden,
London WC2H 9JQ, UK
USA
0040744873340
71-75 Shelton Street,
Covent garden,
London WC2H 9JQ, UK
HUNGARY
0040744873340
71-75 Shelton Street,
Covent garden,
London WC2H 9JQ, UK