Resysten is a proactive treatment and ensures that your transport networks are ready for any viral or bacterial outbreak that may affect your daily commuters.
The wise old saying states, "An ounce of prevention is worth more than a pound of cure".
Resysten is a proactive treatment that ensures your transport networks are ready for any viral or bacterial outbreak that may affect your daily commuters.
"Commuters are exposed to daily doses of salmonella and E. coli among a cocktail of deadly bacteria on the London Underground. Millions could be leaving themselves open to skin and respiratory infections. Among the bugs found were bacteria from the Staphylococcus species. This can cause respiratory diseases such as sinusitis and food poisoning."
"Nine of the world's most dangerous superbugs are among a "hotbed of bacteria" on London's Tube network, scientists have warned.
Researchers from London Metropolitan University analysed buses and trains across the capital to test their cleanliness."
The global problem of keeping millions of daily commuters safe while using public transport is simple; follow the example of Resysten public transport clients, Arriva, Budapest Transport Network, Alicante Transport, Stadler, Budapest Airport and Share Now car hire. Resysten has reduced the presence of bacterial and viral pathogens by up to 99% over one year.
…LOWER THE RISK OF INFECTION
Disinfectant against global pathogens that can lead to outbreaks of COVID 19, and norovirus
Ensures system reliability and availability / cuts turnaround time
One time application, less staffing, up to 12 months effectiveness
Invisible, UV resistant, preserves natural colors without any stains or decoloration
Less chemicals sprayed, less C02 due to less shipping, less plastic container usage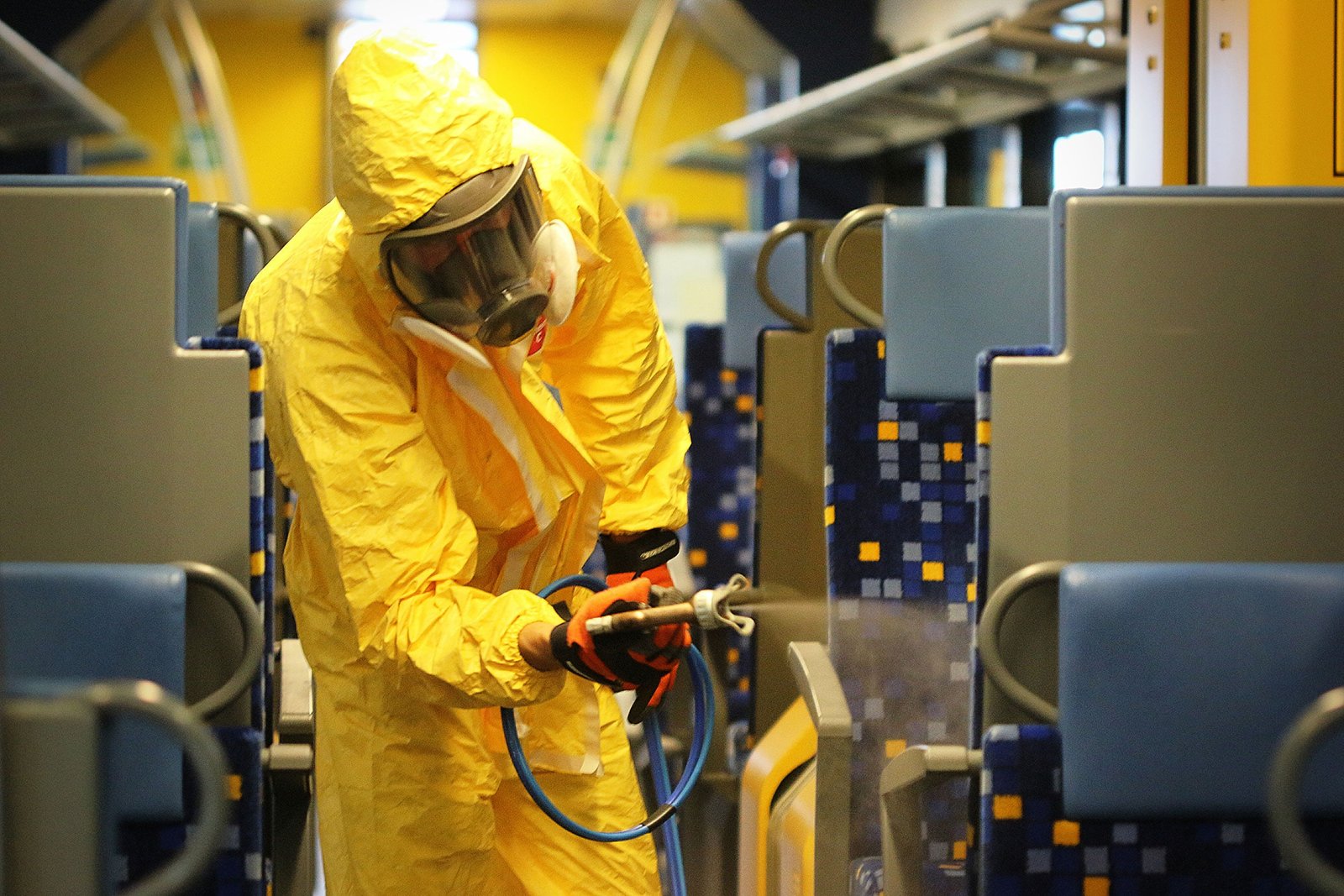 Professional
Hygiene
Service
At Resysten we deploy professionally certified applicators to ensure the protective coating achieves the highest level of hygienic effects and durability.
Resysten provides continuous disinfection for up to 12 months from just one application on any type of surface, ensuring pathogens do not have a place to survive, grow or lead to bacterial or viral outbreaks. Classified as a PT2 disinfectant by EU authorities, Resysten is used in various sectors where hygiene is critical.
With offices in Asia, north America and Europe, get in touch with us at Resysten International
UNITED KINGDOM
0040744873340
71-75 Shelton Street,
Covent garden,
London WC2H 9JQ, UK
MACAU
0040744873340
71-75 Shelton Street,
Covent garden,
London WC2H 9JQ, UK
USA
0040744873340
71-75 Shelton Street,
Covent garden,
London WC2H 9JQ, UK
HUNGARY
0040744873340
71-75 Shelton Street,
Covent garden,
London WC2H 9JQ, UK